I awoke this morning with the anxiety and trepidation of a ground squirrel. Darting from my rumpled bed to the bright lights of my bathroom, I am taking care to avoid the mirror…I hadn't slept well: I don't want to see the black pools of broken vessels lying beneath my strained eyes, encased bags of skin draped above my cheekbones.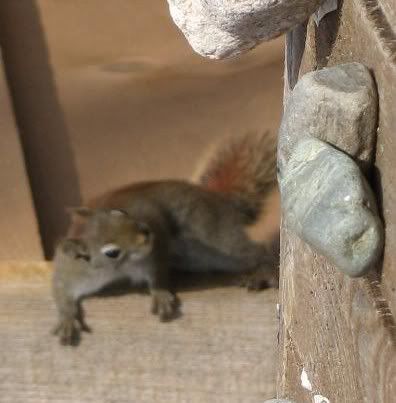 Brushing my teeth, then my hair…I next fly to the kitchen, where I can smell the dark brown grinds of coffee beans…already sitting in the brew basket…basking in the hot water flowing over them…Bless the man who invented the auto timer on my drip coffee maker!
Raising my eyes to the kitchen window, I find the sun already seemingly high overhead even though it was only 6AM. I have never had a hard time adjusting to Daylight Savings Time…but it sometimes comes as a shock…Last nights sleeplessness is a prime example…tossing and turning in anticipation of the coming day…looking forward to the morning as I arise, expectant of the promised day of spring to come. I dart a quick glance out the window...I must be sure I'm not dreaming...it is still Spring isn't it?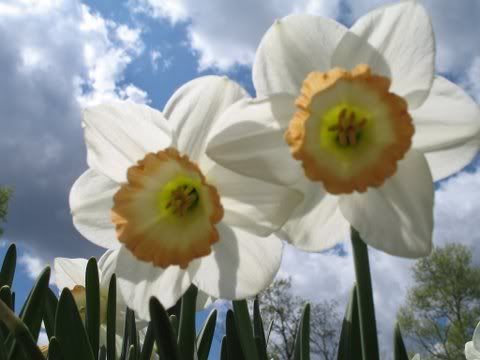 Ahhh yes, look…it's spring! See the spring flowers planted across the street in Mrs. Albin's tiny front yard? There they are, next to the garish garden gnomes and huge topiary toads? I find my eye drifting to the small sign attached to the wall under her door bell…
"WORMS"….. Nothing more, just worms. I like her…she is just as strange as me… in a prevaricate and tangible way…she is a genuine and beloved character of my neighborhood. I smile, moving back to the waiting coffee pot. The gurgling has quieted, now all that remains is the delicious aroma of fresh roasted coffee. I pour myself a cup…yeah…just what I need…more fuel for the fire that burns within me.
Picking up my riding pack…I find myself bounding down the stairs to the garage where my motorcycle awaits me. Rushing to her side, I strap the day pack to her fender, then roll my little girl out the gaping maw that is the garage door. Her chrome gleams in the sun, reminding me I need my sun glasses. Rushing back to the door of my kitchen, I grab the dark glasses from the small receiving table just inside the door. As I return to my bike, I spy Mrs.Albin making her way across the street. She loves my bike…I think she secretly wants to be a biker, but at the age of 89, it appears she will be living vicariously through me.
Her bent form crossing the road to greet me causes me some pain. I really want to get on the road…I have an important date… "I'm late…I'm late…for an very important date…" No…I'm not that late…I can take the time to give her what she needs…Crossing over to her I take her arm, I ask her how she is. She shakes me off, telling me she needs me in her kitchen…NOW…wow she sure knows how to make me march to her drums! Off we go to her bright and cheery kitchen. As I walk through the door with this kind hearted but frumpy woman beside me…my nostrils are zapped with the wonderful aromas of baking bread and cookies!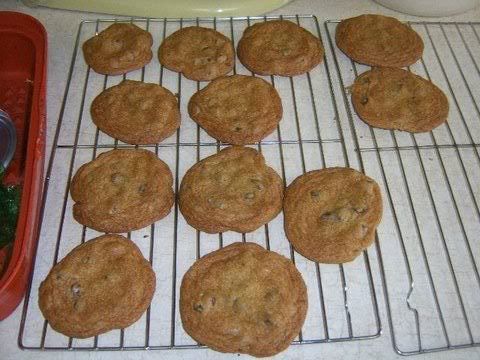 Mrs. Albin has been baking. She has already made a batch of my favorite cookies she's also packed a lunch made of tomatoes and cheese,cut and put into baggies. I also noticed thick slabs of her famous potato bread: she was slathering butter on both slices, then slammed them together wrapping them in wax paper…She stuffs all this into a paper bag as I watch...and she solemnly hands the bag over to me, I love this lady.
I lean down, give her a kiss and a hug…she forces a promise from me to stop by after my day. I know she will entreat me to retell the dealings of my ride. I enjoy her bright sparkling eyes…so yes, I promise her, I will return to her kitchen tonight when I get back…I know I would rather come home to a hot shower and fall into bed…but those eyes…when she listens to my adventures…sparkle and shine with such life. I'm a fool if I don't take advantage of this woman's zest for life…I will be here after my day of adventure has led me back home.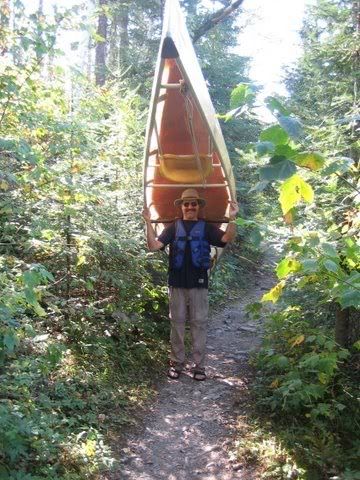 Back in my own driveway, I bring the little girl to life with a twist of the throttle and a flick of a button…we are turning our wheels out onto the tarmac and into the road. I live on a small one lane road in the country…and as I leave, I spy another neighbor as he comes back from his early morning paddle…
"HI Jimmy!" I shout out to him over the roar of my exhaust… I expect nothing back in return other than a smile…
"Yes," I say to myself, "today is promising a day full of life and adventure..."