There is nothing at all on this earth like visiting Piccadilly Circus in London's West End...The city Westminister.
It's an amazing sight to the American eye. As a road junction, I would guess it is about as famous as ahhh perhaps....Wall Street? I love the picture conjured into my mind when I hear someone say "Piccadilly Circus". It's of bright colors, double deck buses, and neon lights!
It's now I have to tell you, that my introduction to London's shopping district came because of this man.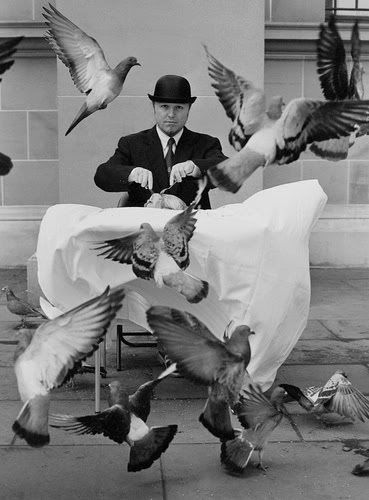 My name is Chance Brace. I'm a private investigator... and I was brought to London from my home in Dallas TX. by Clarence Hedgerow, yes...the gentleman in the bowler, who apparently enjoys tormenting the pidgins of Piccadilly Circus by eating one of their own, right there on the square.
I was met at Heathrow Airport by his personal assistant, Cinnamon Lecter.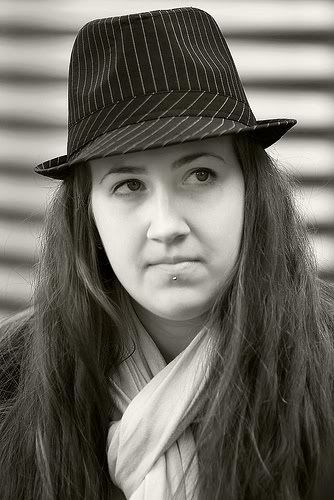 I was frightened...Lecter? Is she related to Hannibal? My imagination went wild. I wasn't comfortable here in London...I was not allowed to carry on my hip...my trusty firearm...I felt naked and vulnerable.
I was so paranoid, I found myself gazing into the rear view mirrors of the parked cars....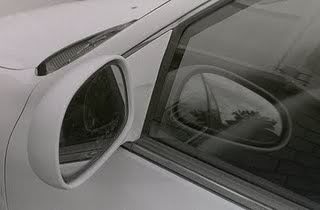 I was looking for any kind of trouble...because as you might guess, trouble seems to follow me. I'm a magnet for it...and without my fire power...I felt so obviously foreign...it was really scary...
Cinnamon and Clarence took me to a boardwalk...I don't know where...and it was here Clarence's dog disappeared. What? He flew me over from TX to help him find his dog? Clarence was insistent, I must ride the Farris wheel to get a lay of the land. "EXCUSE ME?" I ask, "I'm intolerant of heights! I could hardly get on the plane..."
Oh lord, I couldn't do it, I was fired on the spot, and promptly sent back home to TX. I feel like such a wuss.